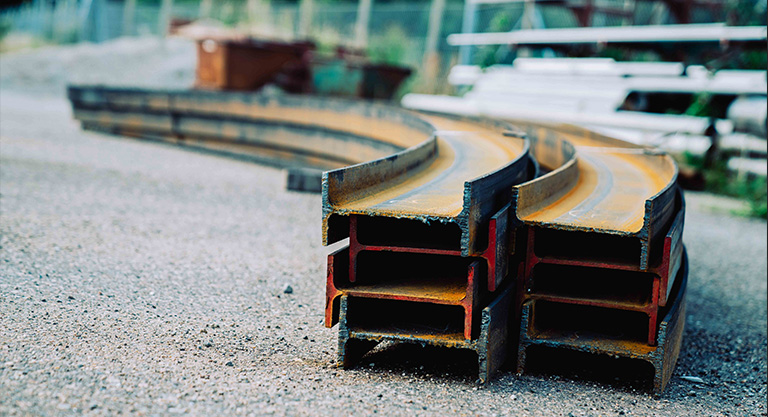 Gustav Østergaards Maskinfabrik A/S has extensive experience in steel rolling, and we offer a wide range of services for both large and small companies.

---
---
172
Glade kunder
indtil nu
---
---
High requirements
All our machines meet the highest requirements on rolling of different types of profiles. We employ a registered production method, which is your guarantee for the highest quality.
We offer steel rolling within the following areas:
Reinforcement rings for wheels
Construction machines
Pipes for tank installations
Beams for the construction industry
Specialist equipment for the wind turbine industry
Profiles for safety cabins on forestry machines and forklift trucks
Various rolling equipment
---
We offer custom-made solutions
Thanks to our versatile machinery, we can handle any project – from a single profile to thousands of profiles, large as small.
All projects are customised to meet our customers' wishes and needs so that the materials will match your production completely.
We also roll
As an example, we have developed tools for rolling of:
4x4x4 mm stainless U-profiles, with a material thickness of only 0.5 mm
Large IPE and HEB profiles
T-steel 200x200x28
Flat steel 400x100 mm.
Square tubes 250x250x10
Quadratic tubes 250x250x10
Round tubes of Ø 323 mm.
---
Of course, we would be pleased to undertake the final adjustments once the profiles have been rolled. All you have to do is tell us how we can help you best. Moreover, we also offer further processing of the profiles such as welding, drilling, etc. so that the completed work pieces can be applied in your production immediately
For further information on our services, please feel free to contact us. We would be pleased to make you a non-binding offer.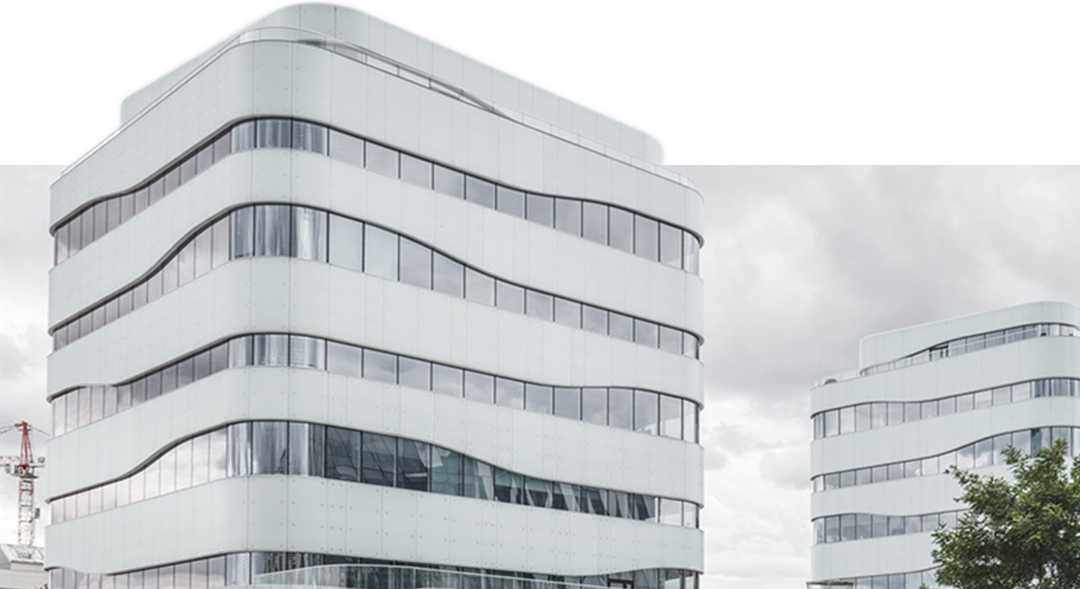 Tube bending for your project
Tube bending is a natural extension to our rolling department. Typically, tube bending is performed on a CNC-controlled tube bending machine where we bend:

Round tubes
Square hollow profiles
Flat oval tubes
Special profiles
We offer a wide selection of bending dies, and if needed, we can produce new dies for your personal project very quickly. We would be pleased to be part of your development process where we offer extensive experience and knowledge of tube bending. We have experience in tube bending from several standard and special profiles in the following metals:
Stainless steel
Black steel l
Aluminium
Brass
Copper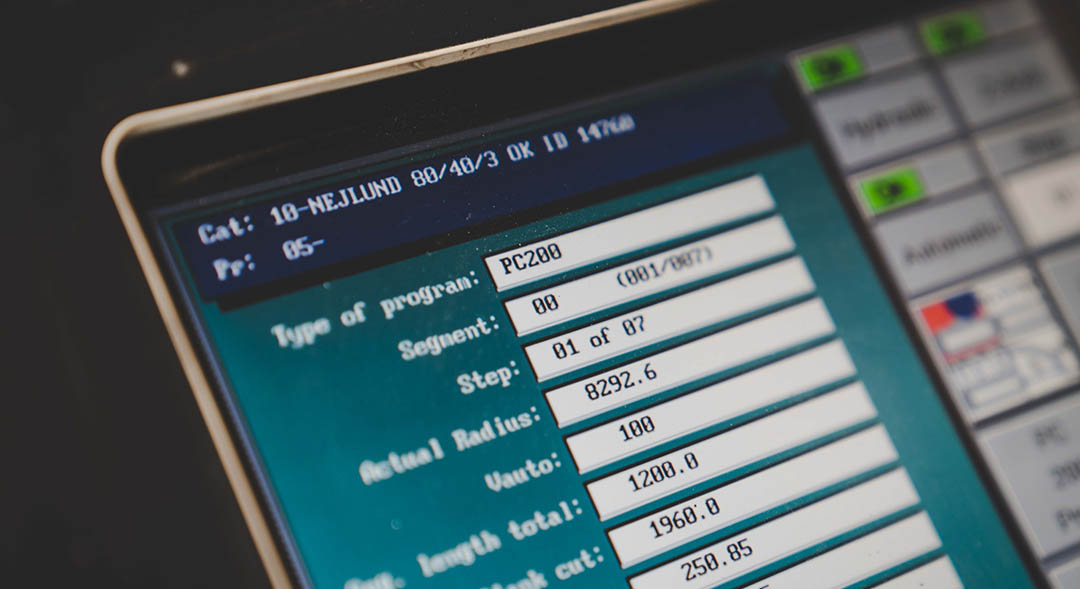 Rolling of half tube spirals
The spirals can be made in all bendable steel qualities and metals, and in several dimensions. Half tubes are applied for heating/cooling spirals on tanks etc. that are used in oil, chemical and food industries. Unlike the traditional heating jacket, a half tube spiral can withstand a higher pressure, and thus, the utilisation is increased.
---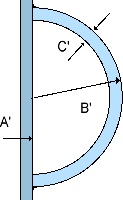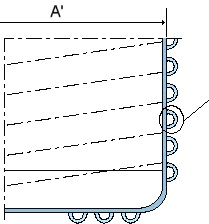 ---
DN
B' = UDV. Ø
C' = PL. T.
Made in
32
42,9
2-3
Steel
Stainless
Aluminium
Brass
Cobber
40
48,3
2-3
50
60,3
2,5-3
65
76,1
2,5-3
80
88,9
2,5-3
---
Rolling of truncated cones
Besides sheets, we also offer rolling of truncated cones, T-fittings, and façade plates. We have developed a special rolling technology, securing a nice surface of the façade plates. Thus, you can always be sure that we handle your plates with the utmost care so that the final façade plate turns out the way it should – to be of the highest quality.
Plate rolling
Gustav Østergaard started profile and plate rolling more than 50 years ago. Thus, our company has achieved extensive experience in plate rolling.Today, we roll all types of metals; typically stainless steel, black steel, and aluminium. The rolling is conducted on a CNC-controlled plate roller featuring a width capacity of 3,000 mm.For rolling of sheets, we have our own in-house certified welders. Thus, we also perform longitudinal welds, circular welds, and other types of welding.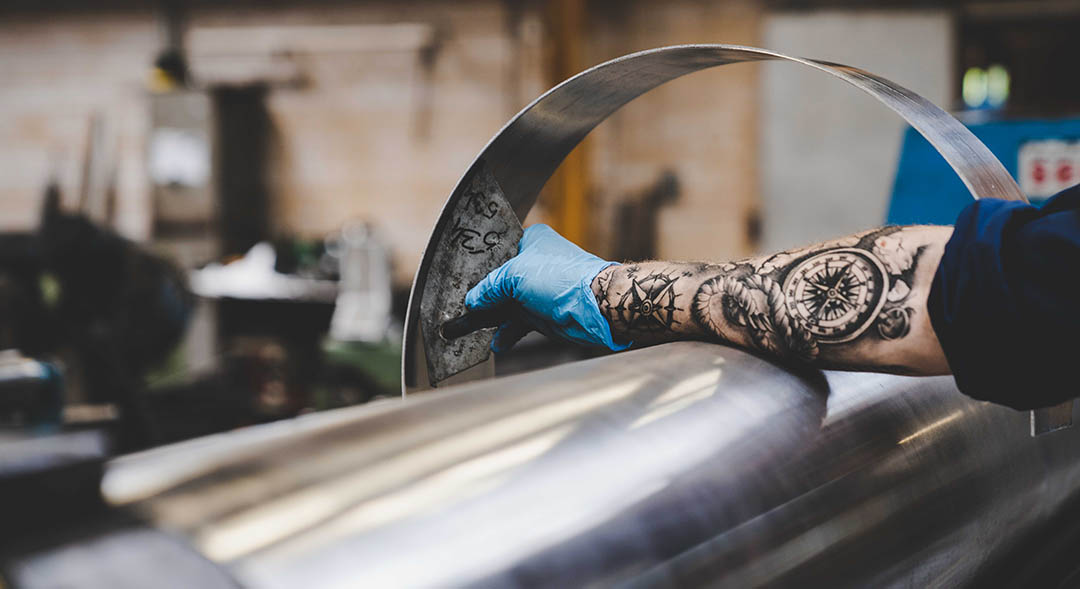 Rolling of special profiles
Our goal is to be best in business when it comes to rolling of special profiles. For many years, we have been focusing on technically difficult profiles. At the time of writing, we can conclude that we have been able to roll all special profiles. Over the years, we have created rollers for a multitude of special profiles. Therefore, Gustav Østergaards Maskinfabrik A/S is always ready to help and advise you when your special project involves the design of special rollers that need to be adjusted to the specific profile. Gustav Østergaards Maskinfabrik A/S would be pleased to participate in an active development process so that we can ensure the rollability of the profile, while retaining its other properties - something we know a great deal about.
---