Gustav Østergaard A/S
"If we can't roll the profile, nobody can"
Processing of iron and metals in the town of Uldum
---
-We supply steel constructions worldwide
Gustav Østergaards Maskinfabrik A/S is the oldest rolling company in Denmark. We have extensive experience within aluminium and steel rolling as well as steel constructions, and we serve as sub-contractors to the industry worldwide, in particular in Europe. Our customers range from large public and private companies to small businesses for which we also offer specialist projects. We are known for our high level of quality and service, and we strive to live up to our reputation at all times. In every project, our aim is to supply a solution to our customers' full satisfaction for many years to come.
-Extensive experience – the Danish steel industry
The company was founded in 1945 by the smith Gustav Østergaard, who revolutionised the Danish steel industry in a few years as he introduced the steel rolling technology. Since then, the company has been steadily growing – both as regards production and staff. From 1978 to 2001 Gustav Østergaards Maskinfabrik A/S was run by Steffen Østergaard until the company was taken over by Asger Andersen in 2001. Asger Andersen is the current owner of the company. The next generation is already well underway as Kristian Høy Andersen joined the management team in 2018.
-Machinery
Thanks to our large machinery, which includes a wide range of specialist machines, we are able to undertake all types of projects, including specialist projects as well. Every day, our most important task is to meet our customers' expectations – both as regards price, quality, delivery times, and the design of specific profiles.
---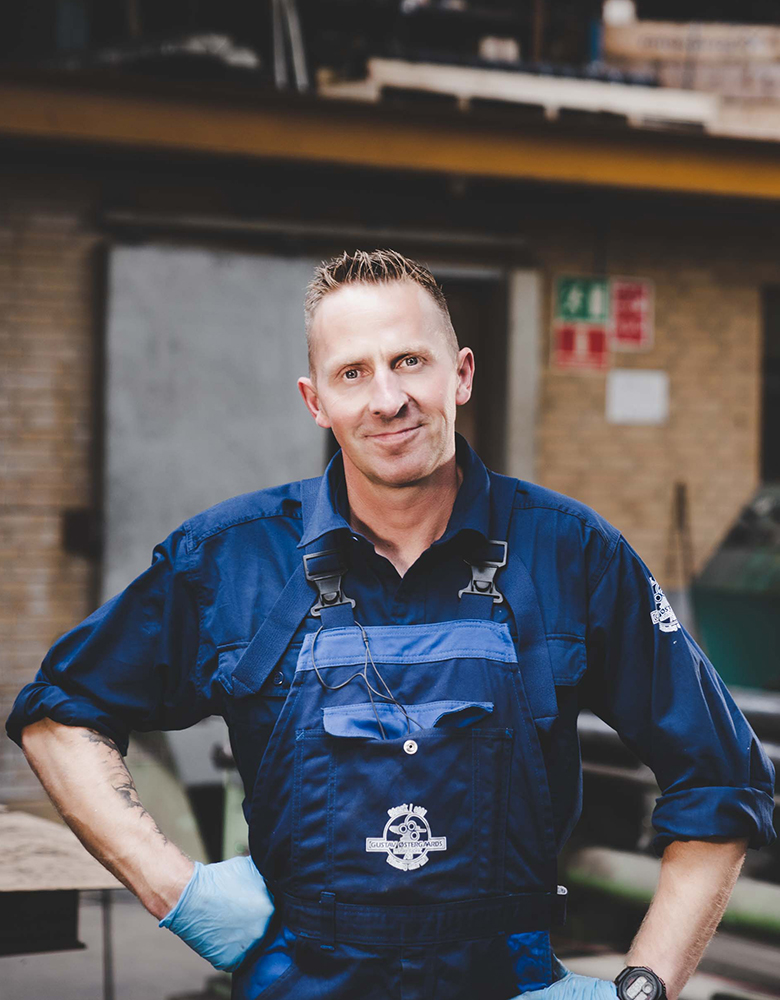 75 years of experience
75 years of knowledge and experience in cold-working methods Thanks to our many years of experience in this industry, we offer extensive know-how. Know-how that we happily share with our customers – at all times. We apply special cold-working methods, ensuring a high degree of accuracy and uniformity as regards e.g. profile and plate rolling, tube bending, plate working, and certificate welding of steel and metals. We aim to perform each project as efficient as possible, without compromising on quality. Thanks to our know-how and work methods we can live up to our standards. - This ensures you a high-quality product, at the right price. .